At Beauty Moments Salon we can provide you a complete preparation for the most beautiful day of your life!
From bridal grooming a few months before the big wedding day, to your beauty bachelorrette party and finally bridal makeup. Remove to the experienced hands of our estheticians and treat your face, body and limbs with exclusive treatments for each bride's needs.
For more information please contact us…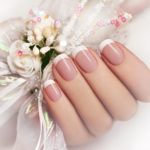 . . . . . . . . . . . . . . . . .
The big day is approaching, and we make the last touches to shine that day with deep-hydration and radiance facial treatments, a relaxing relaxing massage and finally bridal manicure and pedicure to shine brightly!
. . . . . . . . . . . . .
There is no better chance to spend unforgettable moments with your girlfriends in the last moments of your bachelor life. At Beauty Moments we know how to make them unique by offering our space exclusively for you and your own people! You have the chance to enjoy a day with facials, relaxing body massages and manicures and pedicures, champagne, light meals and sweets in an exclusively designed environment for you!
Experience the ultimate beauty experience at Beauty Moments.